According to the beliefs of ancient Native American shaman, dream catchers - it's not just keepers of dreams, they embody the future destiny of human life.
To Dreamcatcher match your energy, it is best to make it with their own hands.
You will need
- The inner circle of the hoop (diameter of about 15 cm)
- Long, thick thread (thickness 1.5-2 mm)
- Beads / large beads
- feathers
- Transparent glue
- Knife / scissors
instructions
1
Completely wrap wrap thread. Winding must be very tight to avoid holes. You can use thread of different colors, so your dream catcher will be more rosy and beautiful. The ends of the thread firmly tie.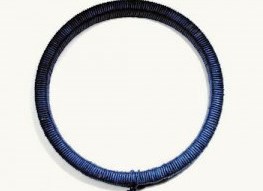 2
Where you tied the ends of the thread, tie another thread - the beginning of the future webs.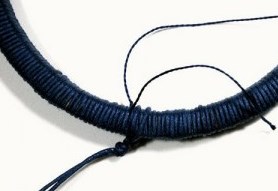 3
3-4 cm from the beginning of the revolution do floss around the hoop. Properly tighten. Thus the entire hoop will need to braid.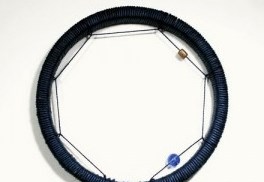 4
When the first series of weaving is finished, the thread again make revolution, but now does not wrap around and around the threads of the first row. Along the way, you can pass through to thread beads or pearls.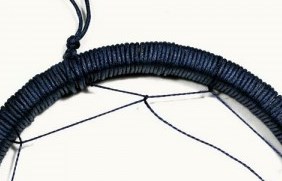 5
Braid cobweb on this technology until the circle is not narrowed. Last tie the knot really a little promazhte transparent glue to secure.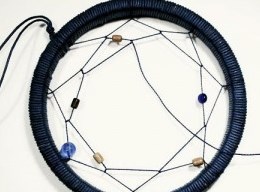 6
On opposite sides of the almost finished catcher tie strings, thread the beads on them and glue feathers.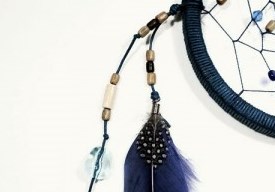 7
It remains only to make lace, which Dreamcatcher will hang. Lace is made in the same way, using the filament. You can decorate it with large beads.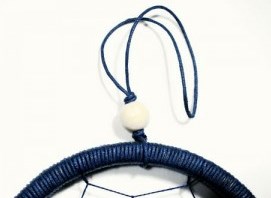 8
Your personal guardian is again ready. Have a nice sleep!