Very often beautiful lovers used in its interior colored clothespins.
They look very nice and will help fill the house rainbow mood.
You will need
-wooden pegs (of any size)
-White vinegar
-pischevoy dye (liquid)
-boiling water
-Small containers or glasses
instructions
1
Completely disassemble your pegs. Separate tree of all metal parts. This is to ensure that the spring is not oxidized in vinegar and not rusted.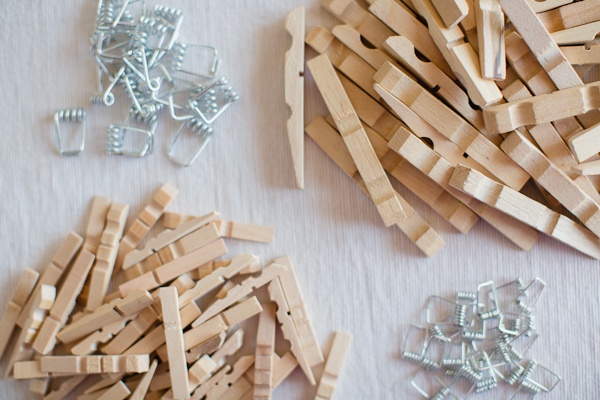 2
Take the cups or tall containers. Each dilute water together with a food dye. Put them clothespins and let them soak for one hour.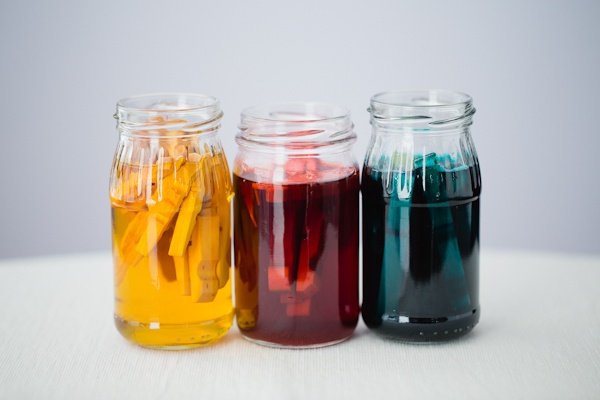 3
Carefully remove the clothespins and let them dry on paper towels. better to put them in the sun or use a hairdryer to dry thoroughly.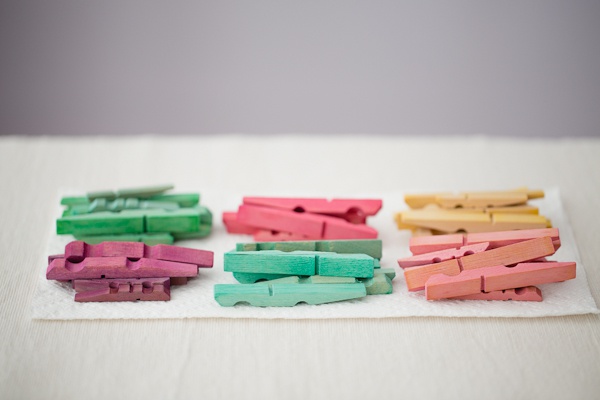 4
After clothespins dry assemble all the parts. Done!