Sweet bouquet of candy in appearancenot nearly loses a bouquet of fresh flowers. Bouquet of sweets, you can make your own hands, using the candy that loves to bestow woman most.
With such a gift still need to tinker a bit, but he will definitely be impressed.
You will need
- Corrugated paper
- Narrow and wide tape
- Teip Feed
- wire
- grid
- bow
- Ornamental foliage
- scissors
- clippers
- Ravine barbecue
instructions
1
The wire cut into equal segments of 8-10 cm. Cut the thin strip of 25-28 cm in length.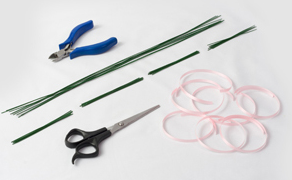 2
Corrugated paper cut into rectangles18h20 cm. The number of boxes will depend on the number of sweets in a bouquet. Each rectangle cut the corner of the square (as shown).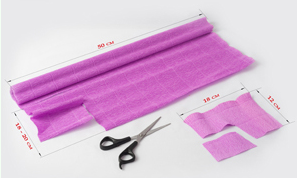 3
Each candy is wrapped in a separate box.

4
Fasten a piece of candy to the wire. The wire wrapped teip-tape, and on top of bud (closer to the ground), tying a narrow ribbon.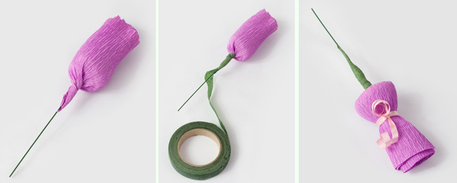 5
Each bud straighten the edges of corrugated paper, thereby forming the petals of a bud.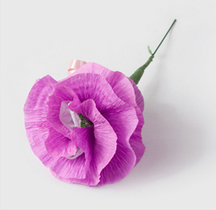 6
To stick BBQ fasten artificial flowers and herbs using teip feeds. That will have one large branch with flowers.

7
The resulting branch with flowers decorate the grid for flowers. At the base of the bouquet bow fastened. Sweet bouquet with their hands ready!