The women decided to give flowers - with or without him. But conventional colors is no surprise.
Now stores offer different variations of flowers. For example, a bouquet of soft toys.
This plush gift fit more for young girls. Bouquet with toys can be done independently.
A gift made with their own hands, carries a piece of attachments that you have soul.
You will need
- Soft toys (10 cm in height, no more) 5 pieces
- Heavy paper (Whatman possible)
- Corrugated paper
- Tulle or mesh
- Down boa
- satin ribbon
- Plastic tube
- A thin wire
- Foam
- Organza
instructions
1
To start doing the foundation. Whatman turn off a plastic bag. Kulka size depends on the future size of the bouquet. Fix a paper tape. The base cut off the plastic bag, plastic tube that went into it. It will handle the bouquet. Outside plastic bag pen should be 15 cm, the rest of it would be inside the plastic bag.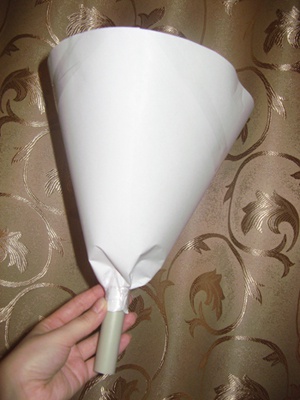 2
A bag to be filled with foam, but notto the brim - the edge is better to make the indentation of 1 cm will need 8 hours for drying foam.. Then, you need to carefully cut away any excess with a knife to form a flat surface.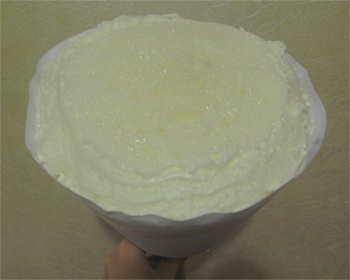 3
The basis for the bouquet decorate corrugated paper. Top organza draping, and on the edge of the future bouquet glue down boa.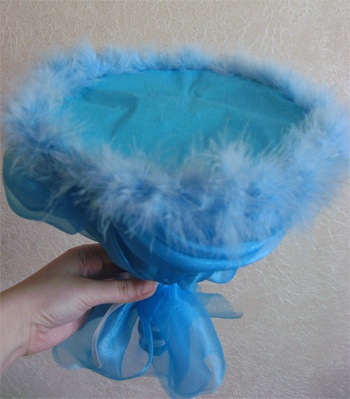 4
Fasten toys in the frame. To do this, we use the wire and pierce her toy tail area. The ends of the wire is stuck to the base for a bouquet.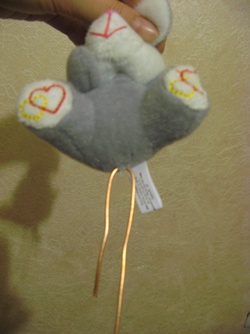 5
Toys need to be distributed on a bouquet muzzle out. The space between the toys you can fill in a grid, organza or tulle.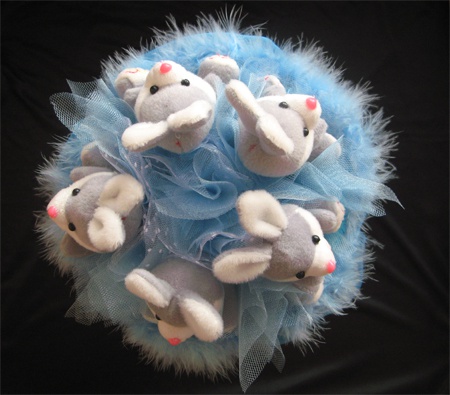 6
The latest design will touch the handle of the bouquet. On it is necessary to impose a satin ribbon and make her bow. Bouquet of toys ready!