You want to make your head turned an unusual decoration of the field or garden flowers? Make an easy bandage on his head, which is suitable for any summer or fall together.
The main thing - a fantasy!
You will need
-Natural flowers
-Tyanuschayasya Gum or patch
-Scissors
-Glue gun
instructions
1
Remove each flower excess leaves and thorns. Cut to size.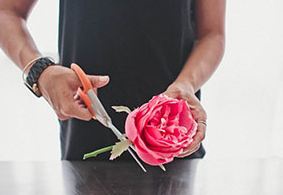 2
Consider the location of colors in your composition. Large flowers, it is better to glue the middle. On the reverse side of the flower plants a couple of drops of glue by means of glue-gun.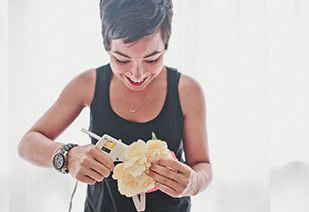 3
In the hands of take the gum (bandage), lubricate it with glue in the place where you go sticking a flower. Repeat step 2 and step 3 with the remaining colors. Allow to dry. Your patch is ready!