Do you want your guests to not mess up the gifts?
Make a beautiful name tags for everyone.
So certainly the right gift only gets into the wrong hands, that should be.
You will need
-dense cardboard
-Chёrnaya Acrylic paint
-A piece of chalk
-Blёstki (Glitters)
-Glue gun
-Bumaga For decoration
instructions
1
From cardboard cut out the shape of figures. This can be a star, snowman, sled or boots.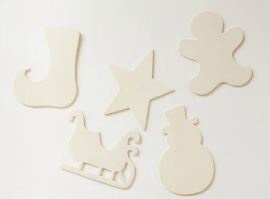 2
Gently with a brush, apply a black paint on the front side of your figurines. Allow to dry.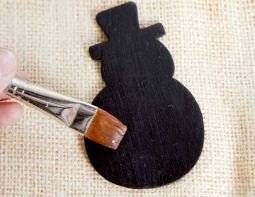 3
When the glue gun help decorate their pieces with sequins, colored buttons or decorations.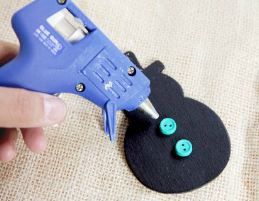 4
Chalk on each figure write the recipient's name. If desired, top figures can make a hole for the New Year ribbons and hang to the present. Your name tags ready!