Nothing to decorate the house for the new year?
Gather old cardboard boxes and colored paper, believe they will become an excellent New Year's Christmas trees for the interior.
You will need
-cardboard
-scissors
-Color paper
-large punch
instructions
1
From cardboard cut out two trianglesarbitrary size. This will be the base for future eating. One triangle cut a pair of scissors to the middle, it does not get to the edge. Another triangle cut a little from the top.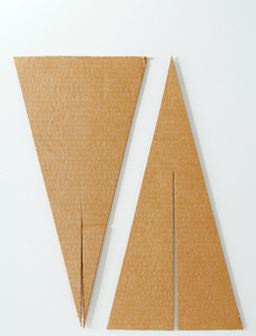 2
Insert your two triangles from step 1 so that you have turned herringbone team.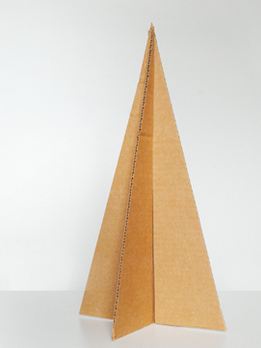 3
With a big puncher from colored paper cut roundels. If there is no hole punch, use simple scissors.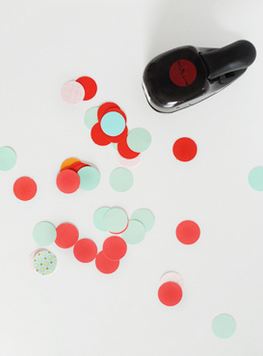 4
Spread some glue on the back of the roundels and stick it to the already assembled herringbone.
5
Repeat step 4 with the remaining roundels. Enjoy your new Christmas crafts.