Are you tired of boring single color flower pots?
Make your imagination work.
All that you need - pieces of different colored cloth!
You will need
-Flower pot
-Small Pieces of different fabrics, size pick up on eye
-Brush
-Kley For applied research
instructions
1
To begin, prepare the tissue. It is necessary to cut each slice into small bands, the size 24H8 centimeters. Please note that with cotton and silk fabrics work easier.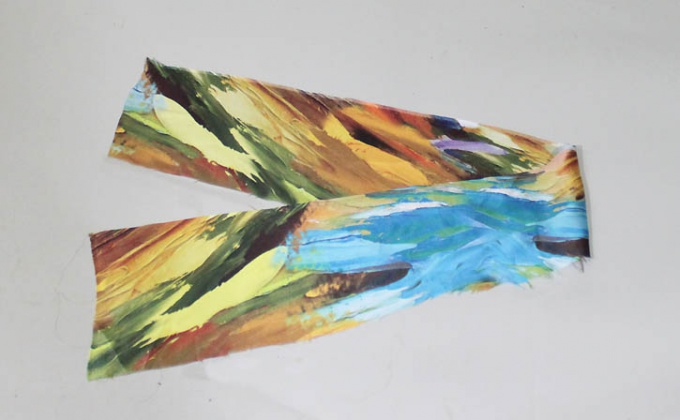 2
Take a flower pot, clean the outer part of the dirt. Ex necessary, rinse, wipe dry. Above, using a brush, apply glue to applied research.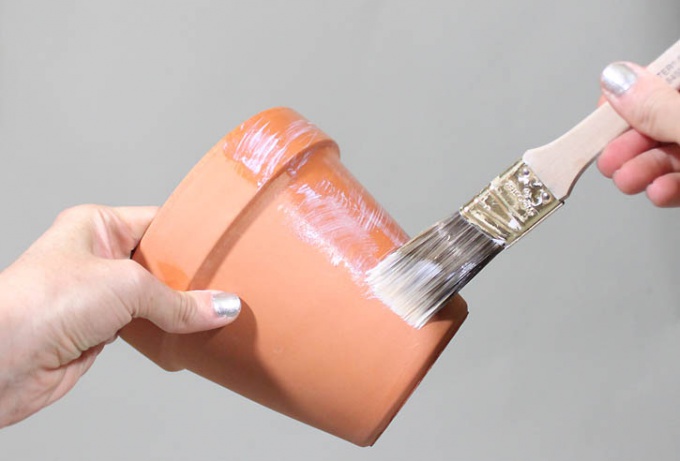 3
Starting from the top edge of the fabric in a circle stick. Distribute it evenly so that no unintentional creases.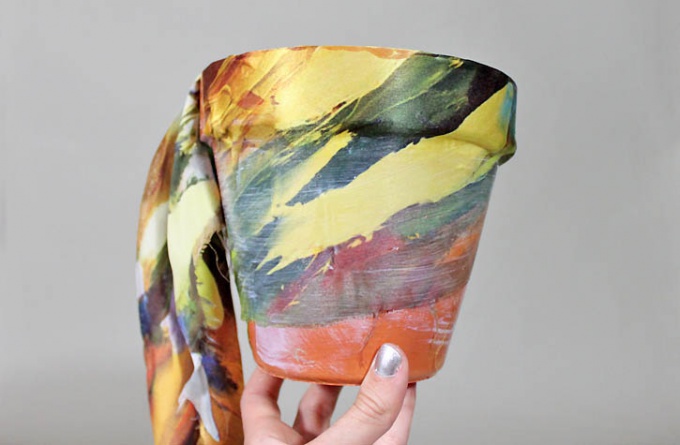 4
The lower edges of the fabric can be cut or glued to the bottom of the pot.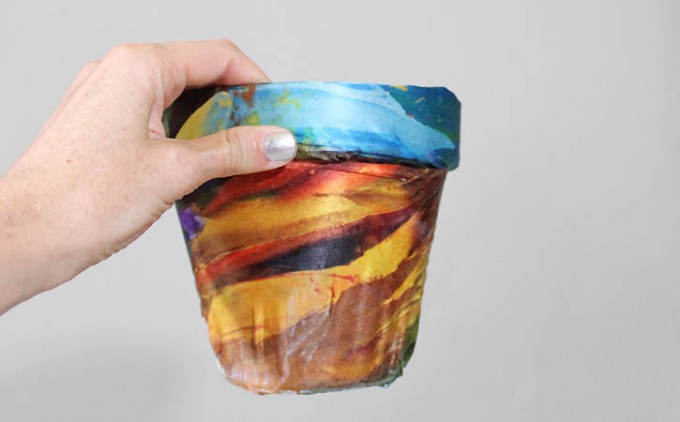 5
Once you have pasted the fabric, it is necessary once more thoroughly cover the top layer of adhesive. Give a little dry. Your beautiful pot for flowers ready!